First post, by chinny22
This motherboard came as a server from my first job. Originally it had a single P2 400 in a full tower case complete with hot plug redundant power supply.
It had already been decommissioned by the time I statred in around 2002 and was called migrate as it had a key role when changeing from Netware to a Windows 2000 only network.
Around 2003 it was brought back to life as the test server for the WebDev till around 2005 after a major network upgrade. I got this about 10 Compaq Deskrpro 2000 /4000's a few P3 class Compaqs a P2 400 Xeon work station and a HP SCSI CD tower and 2 IBM P2 class PC's
The Workstation died not long after getting it and I disposed of the rest in a big clear out in 2011 JUST before getting back into old PC's including a Wang 386 😢
I kept the CD tower and this server, both are increadably heavy so for now just brougt the motherboard over with my 1st PC the osborne in another post.
For now I've put it in a spare case. Its a nice case but nothing specail.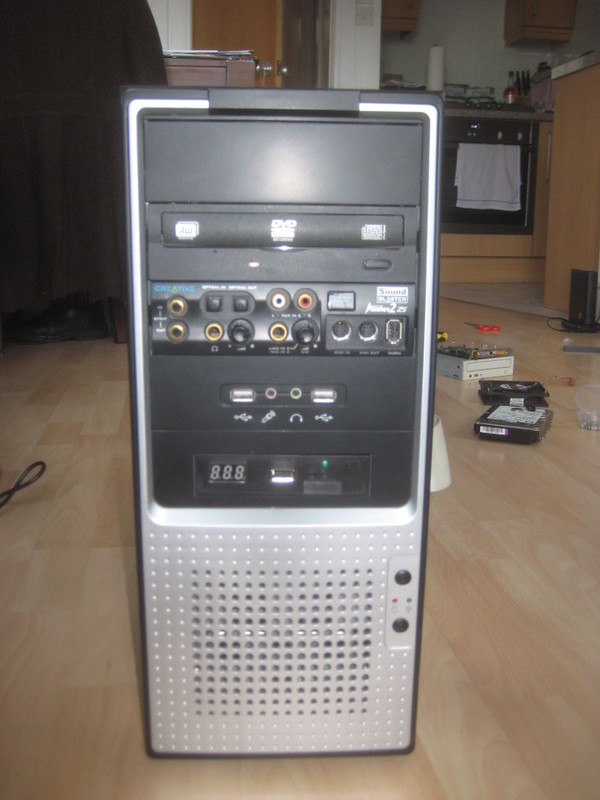 As you can see its very full inside!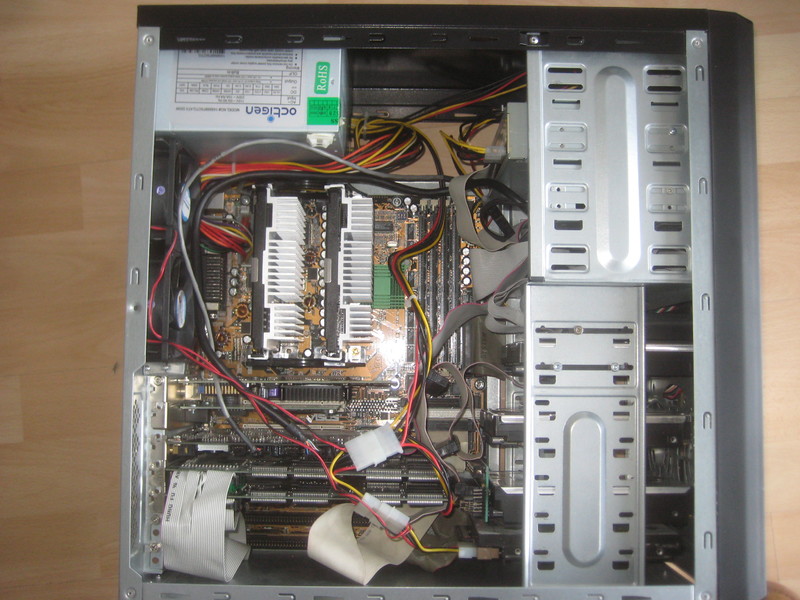 Currantly it consists of.
M/B Asus P2B-DS Rev 1.03 (The Pezo speaker broke on the trip from Australia to UK, glad thats all it was)
2x P3 600 Katmai's, Sadly Rev 1.03 can only support Katmai's without modifying the onboard VRM's which is well beyond my skills
Asus AGPV7100 (T) GeForce 2 MX, This replaced my TNT 16MB many years ago and was the first upgrade card I ever got so want to use it somewhere.
3x 9.1 Compaq SCSI HDD's Pulled from my Prolient 1600, Got a SCA 80 Pin converter just to check it works, which it does just waiting on the others now.
and
4x Kingston KVR133X72C3/256 ECC ram. However I only get 512MB ram total, I got this ram new around 2005 whcih wasnt cheap, cant remember if I made the mistake or Kingston rams configurator got it wrong, but never got round to sending it back. I'll look to upgrading to the full 1GB down the track.
Everything else I havent decided on yet. I've got a Antec 3000 case not being used that I'm going to move everything into few weeks later and decide then. at the moment I'm thinking of duel booting 98/2k and leave the V2 SLI kind of 2 cpu, 2 Voodoo card setup. even though they make more sence in my P3 1Ghz (although that lives in a different house)
Edit -updated pics URL
Last edited by
chinny22
on 2018-06-13, 11:10. Edited 1 time in total.