First post, by dionb
One of the best items in a huge haul I did yesterday was an Ark 1000VL VLB card.
It looks clean & undamaged enough:

But on boot this is the output: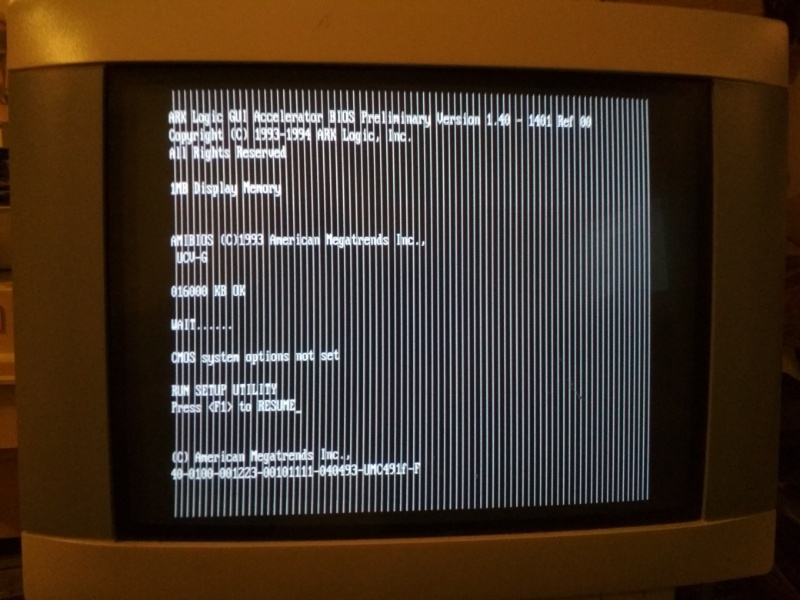 NOT what I wanted to see 😢
Now, my first thought was that this was video memory related. Only the two 512kB sockets are populated, and I have enough other cards with the same kind of chips. I exchanged the two 70ns ones in the 1000VL with two 50ns chips from a Virge. Result: completely unchanged.
Now, the only thing I noticed on a thorough inspection was two SMD pads that did have blobs of solder, but no component, at location R2: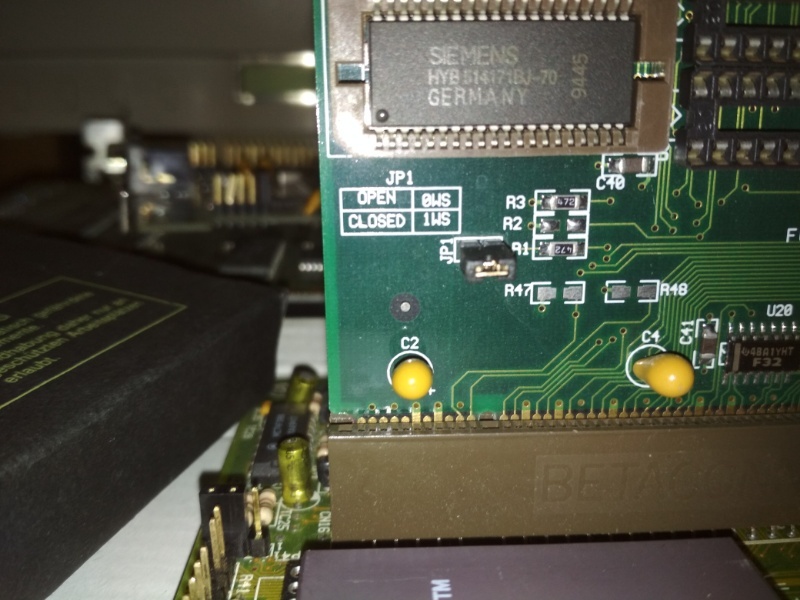 However there's no indication anything actually was ever there, and the only other good pic I could find of the same revision board doesn't even have the solder blobs there:

So... anyone have any suggestions about how to troubleshoot further or fix?