First post, by lolo799
Before the massive use of emulation (and the performance required), computer manufacturers wanted to have a way for their clients to run x86 software on their hardware, I'm talking of Acorn, Apple and Sun.
Let's start in 1986 with Acorn, they introduced the BBC Master 512, an 8-bit MOS6502 based microcomputer with a 80186 10Mhz cpu add-on.
http://www.cowsarenotpurple.co.uk/bbccomputer … 12/outline.html
In 1988, Sun created the 386i, a 386 20 or 25MHz machine with an i387 FPU running a 386 port of SunOS.
Details and pictures:
http://sites.inka.de/pcde/site/sun386i.html
http://en.m.wikipedia.org/wiki/Sun386i
http://www.armadillosoft.com/dw/dispart.php?t … 6i&theType=full
In 1993, Apple announced the Pc Houdini card for its Quadra line of computers. It used a 486SX25 cpu, no fpu, only basic speaker sound.
It began shipping in march 1994 and it ended in may the same year when Apple began selling the Dos compatibility card for Powermac 6100, that one came with a 486dx2/66 and a Creative Vibra16 soundcard.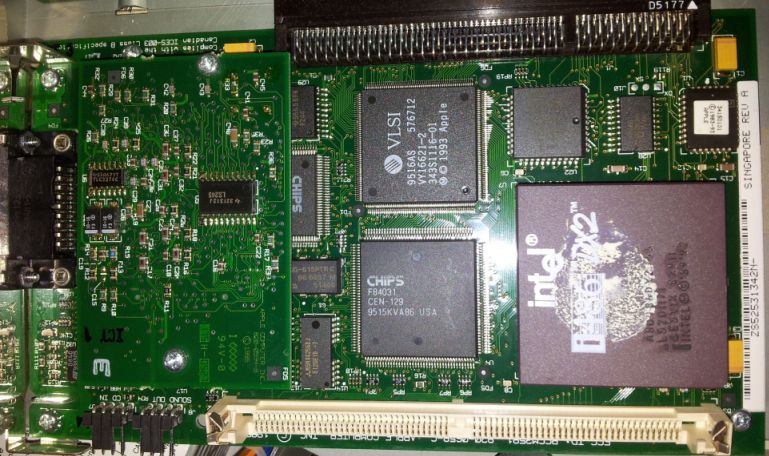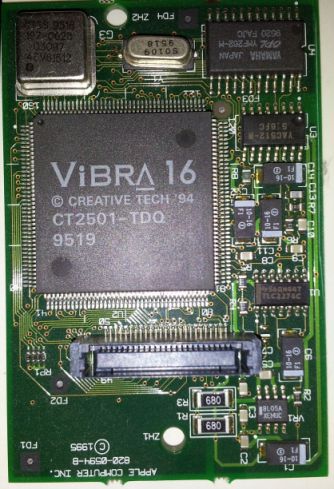 Then leaving the PDS/Nubus slot format and going with PCI for its new line of Powermac, they put on the market a new range of PC compatibility cards:
# 7-inch PCI PC Compatibility card with 5x86/100MHz CPU
# 12-inch PCI PC Compatibility card with Intel Pentium 100MHz CPU
# 12-inch PCI PC Compatibility card with Intel Pentium 166MHz CPU
# 12-inch PCI PC Compatibility card with Cyrix 6x86 133MHz CPU (166PR) for PowerMac 4400 and 7220
http://web.archive.org/web/19961113202620/htt … om/products.htm
http://www.ralentz.com/old/mac/faqs/source/houdini.html
http://homepage.mac.com/olivers/DOScard/DOScard.html#types
Going back to Acorn, during the mid-nineties, lots of compatibility cards were sold for the Acorn A3000/4000 and RiscPC.
Ranging from 386SX25 to AMD586 133Mhz cpu, they cover a good range of performances, and by installing a special driver in Windows 3 or 95, the PC card used the Arm cpu as a graphic accelerator.
I have the ACA57 model with an IBM 5x86 cpu clocked at 100MHz: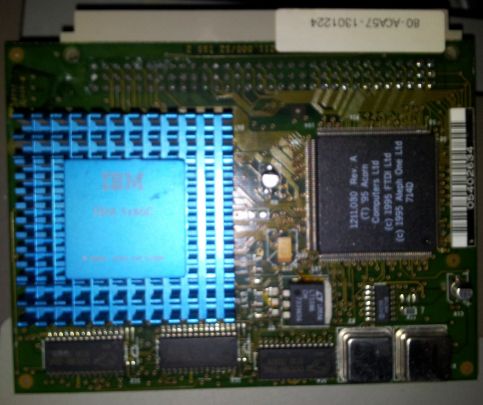 Infos about all the PC cards:
http://acorn.chriswhy.co.uk/32bit_FI.html#PCCards
Fast forward to the late '90s, Sun started selling its Sunpci range of compatibility cards for Sunblade workstations, using Celeron 300MHz to Mobile Athlon XP 2100 1.6Ghz.
They offer dedicated VGA out, USB, ethernet, line in/line out, serial and parallel ports.



http://en.m.wikipedia.org/wiki/SunPCi
Anyone of you using those as a game solution?
Last edited by
lolo799
on 2013-05-14, 17:54. Edited 2 times in total.