First post, by Kreshna Aryaguna Nurzaman
Hi, my name is Kreshna Aryaguna Nurzaman and I have obsessive-compulsive disorder.
First, I'm an audiophile, so it goes with the territory. Also, collecting things is something that runs on my family. My grandfather (from father's side) liked to collect horses, while my father liked to collect 4WDs (the FJ40 Land Cruiser I inherited was his most prized posession) and diving watches. My grandfather (from mother's side) and my beloved mother liked to collect books. So I think it's natural that I like to collect retro games and retro computer hardware, but I believe I'm not the only one here with such obsession, otherwise the thread wouldn't be that long, no?
I also have a rather obscure OCD of writing about games and gameplay. Once clueless1 mentioned that my gaming after-action reports were pretty intimidating with all the screenshots and sheer length, and I think such length is nothing but the result of my obsessive tendency --I'm just compelled to write such lenghty reports, and I just can't help it.
I also impulsively wash my hands and brush my teeth dozens of times daily for no apparent reason, but that is not related to computing and computer games, so let's not go there.
However, my worst OCD is probably printing computer game manuals.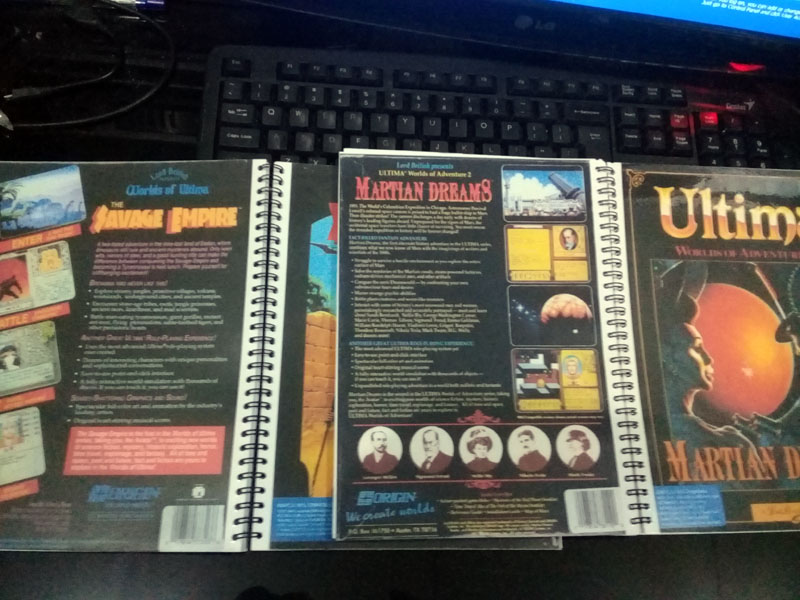 Martian Dreams and Savage Empire documentations printed from my GoG copy.
Above is a picture of Martian Dreams and Savage Empire documentations --self-printed and ring-bound by yours truly. I got the two games for free as complimentary games from GoG.com. However, I'm never satisfied with PDF manuals. I always want real, hardcopy, ring-bound manuals, with laminated covers. So there.
I didn't bind those books myself, by the way. I merely print them, then took them to a local document service provider to bind them. Document services are cheap here in Indonesia, and my most frequently visited area for the purpose is Jalan Dipati Ukur, Bandung.
But wait, why did I use game box covers for my printed manual, instead of the manual's own cover? Isn't Martian Dreams manual cover supposed to look like this instead of this? Well it's because my printed manuals are actually complete documentations --reference card, fold-out map, the manual itself, and sometimes clue book as well; all ring-bound as a single physical book. The manual itself is nothing but a chapter in the book. As such, manual cover like this is used as section cover instead of the book cover itself.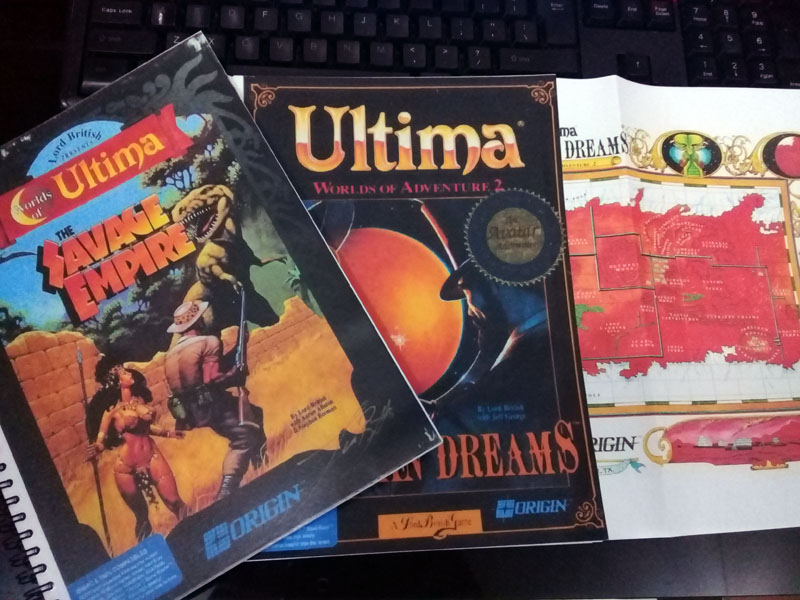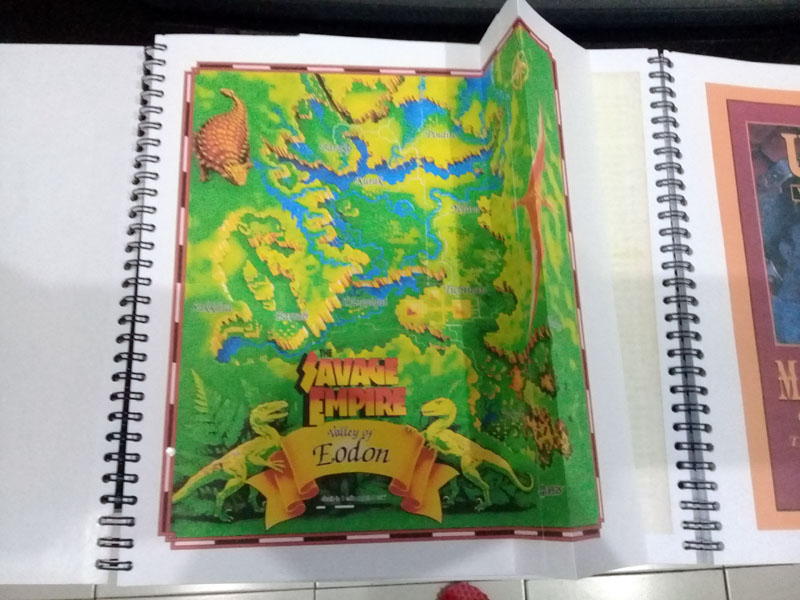 My self-printed game manuals include fold-out maps, examples are Martian Dreams (above) and Savage Empire (below).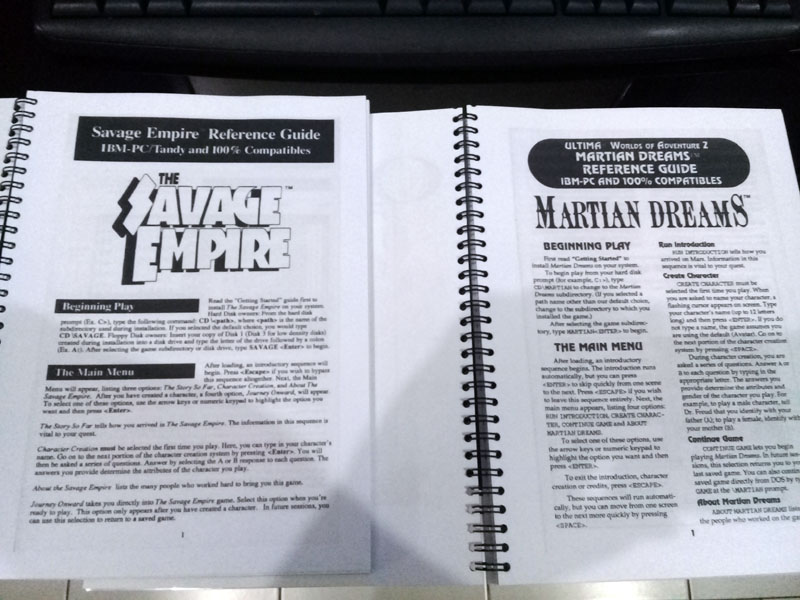 The manuals also include quick reference cards...

...and sometimes clue book too!
I'm also obsessed to 'fix' my softcopy manuals before printing them. For example, Martian Dreams softcopy manual from GoG has two manual pages for each PDF page. Well that would make printing difficult, especially when you want duplex printing. So I convert the PDF pages into JPG files, then arrange them using MS Word to re-create a proper manual.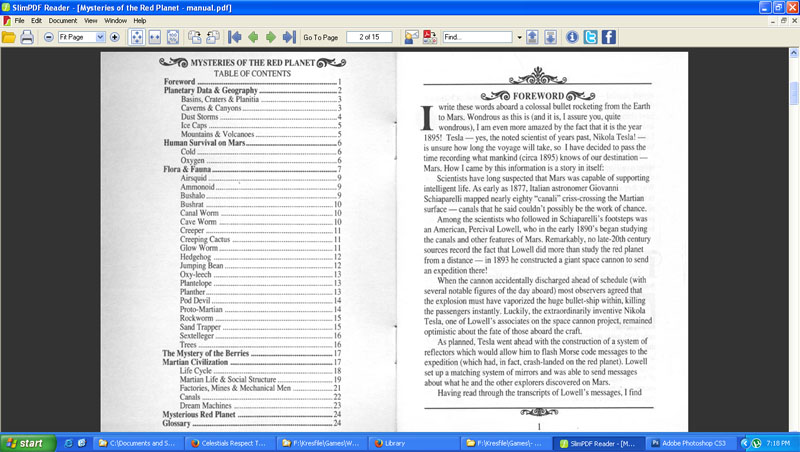 The GoG manual has two manual pages for each PDF page.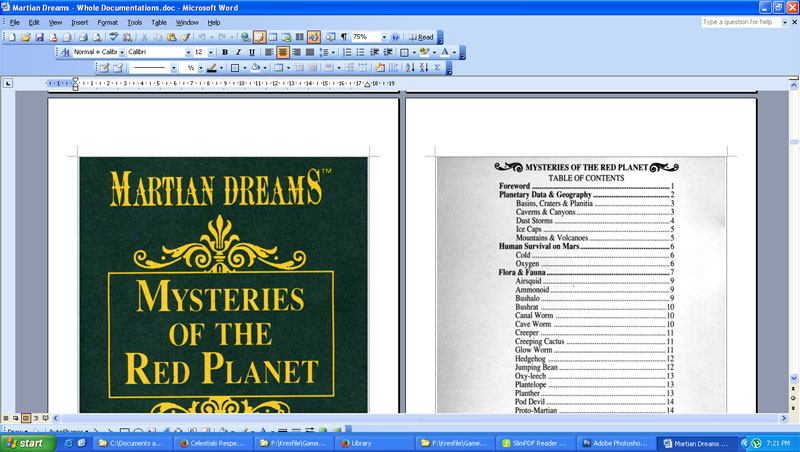 My re-created manual correctly has one manual page for each MS Word page.
Sometimes, a softcopy manual correctly has a single manual page for each PDF page, but I tend to fix anything that annoys me. For example, The Punisher game manual is not contrast enough, so I convert the PDF into JPGs, auto-correct the contrast ratio using Photoshop, then re-arranged the JPGs in MS Word to properly re-create the manual.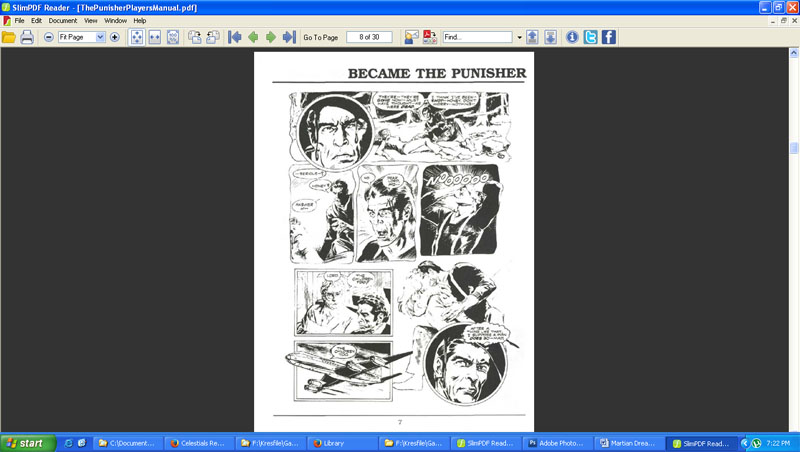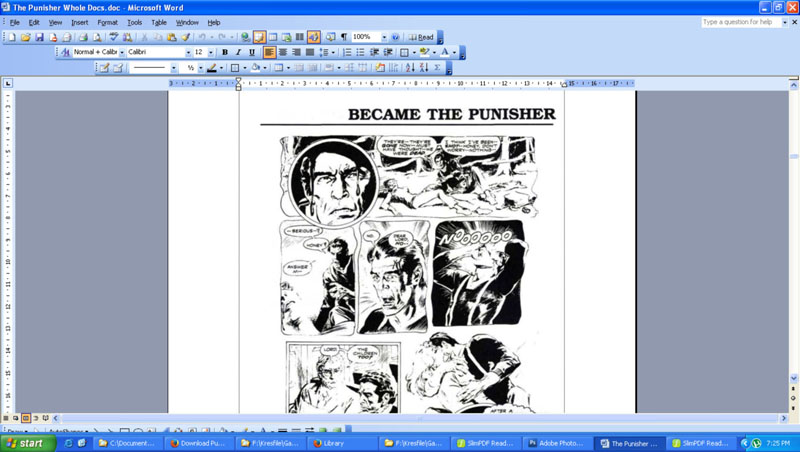 The Punisher game manual before I fixed the contrast ratio (above) and after (below).
Many times I already have the hardcopy manual of the games I own, but I'm pretty much dissatisfied because the manual isn't ring-bound, and its cover isn't laminated, so I hunt down the PDF on the internet in order to print it accordingly.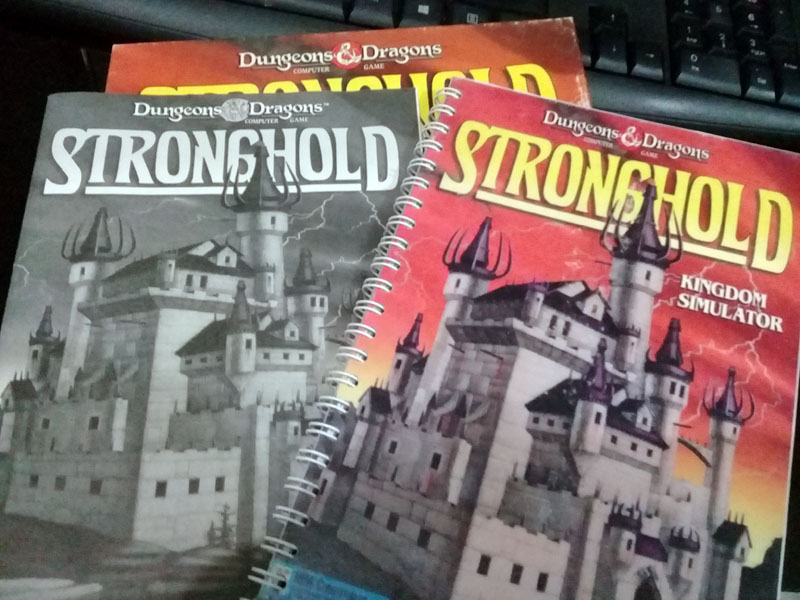 SSI Stronghold manual; the original manual that came with the box is on the left, while my properly ring-bound and cover-laminated manual is on the right.
Now, the following is probably gray area, but I also like to hunt abandonware game manuals too, then print them properly, ring-bound and laminated covers. I focus on very rare games, though. And of course, printing abandonware game manuals doesn't stop me from buying the game if I happened to spot them on ebay.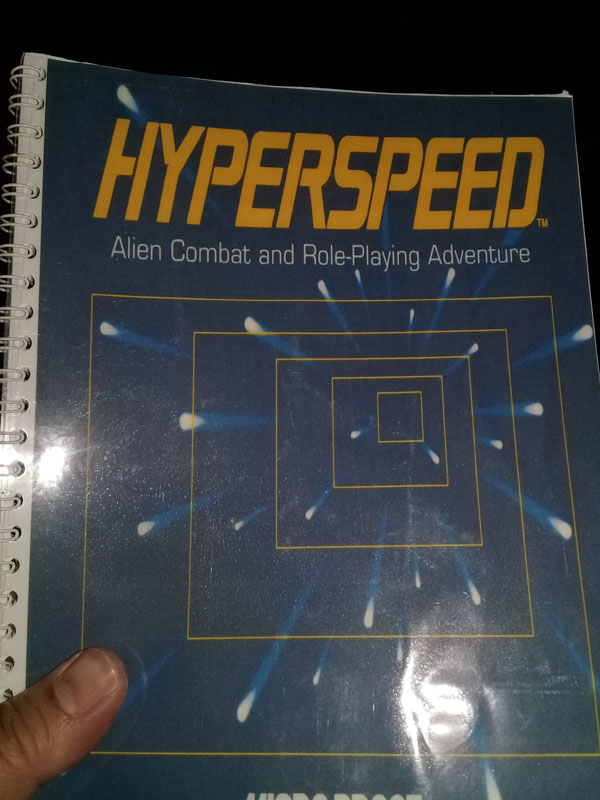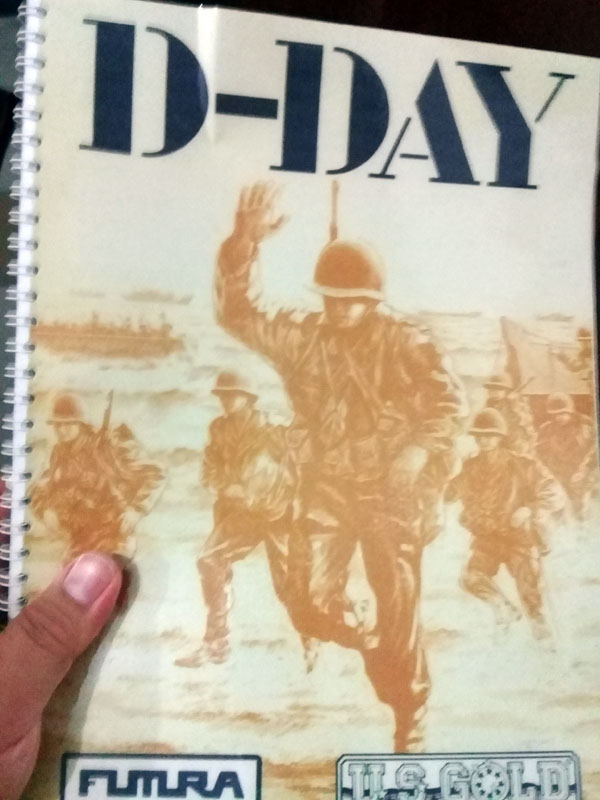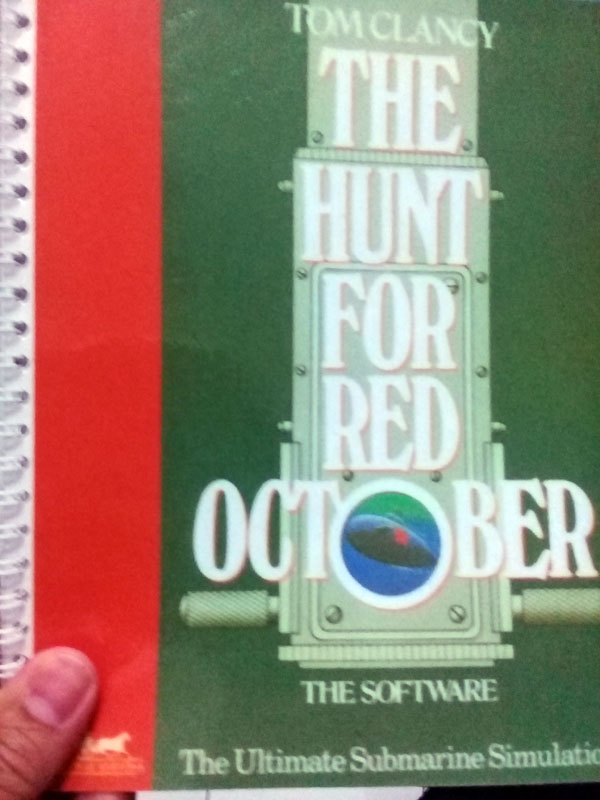 Rare stuff.
The photos below show the result of my obsessive-compulsive disorder, accumulated for years. Not even the happiness of marriage could completely stop my disorder, as I'm still churning out game manuals, although at lower rate.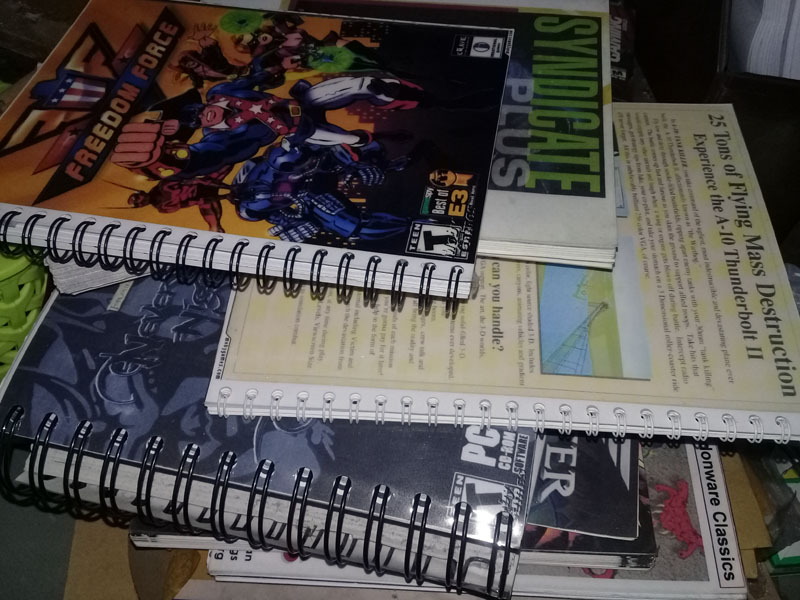 Accumulated years of OCD.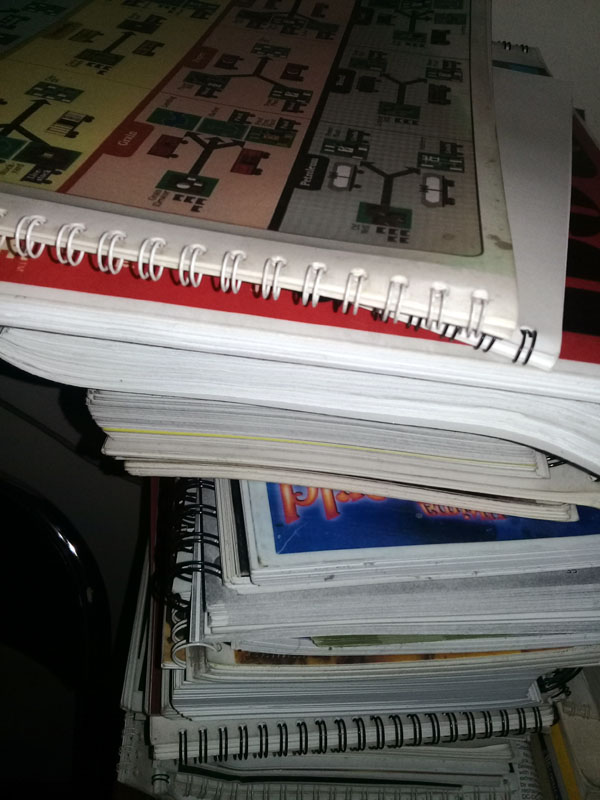 And no, I haven't even shown you all the game manuals I've printed.
But that's not the end of story; there is actually a very sweet memory regarding my OCD.
You see, it was 2013, and my mother just purchased an ebook she needed during her doctorate work --which she took a year earlier. Yes, my mother took a doctorate program when she was 69 years-old. Her doctoral advisors were actually her former students, but she didn't mind. As a university lecturer, she had written text books, and she planned to write one about foreign direct investments in developing countries, and their influence on regional development. However, she felt her future book would hold better scientific validity if it was tried and peer-reviewed through a doctoral program.
My mother was so full of life, still eager to pursue her scholarly passion. It was so saddening she passed away before finishing her doctorate program.
Anyway, mother always preferred physical book than ebook, so she asked me to print it out. She was happy with paperback binding --which is cheap and easy to do, but not very comfortable to read. She was also happy with black-and-white cover and non-duplex printing. Little did she know about my obsession to create the most perfect book possible. So, mom's ebook was the very first book I printed duplex. Duplex printing takes more time, but it makes thinner books, which is more comfortable to read. And just like my game manuals, her ebook was ring-bound, and its cover was laminated. She was pleasantly surprised when she saw the result!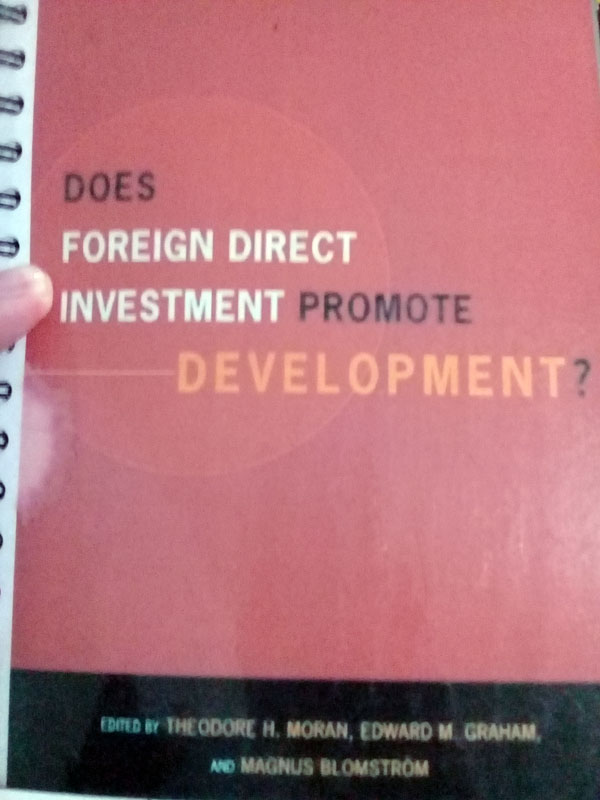 My mother's ebook: printed, ring-bound, and cover-laminated. It was also the first book I printed duplex.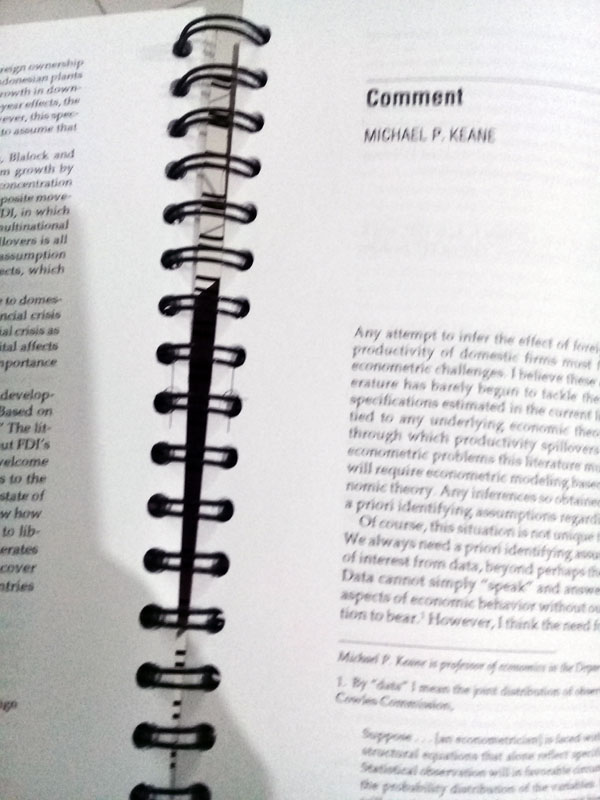 The inside of the book.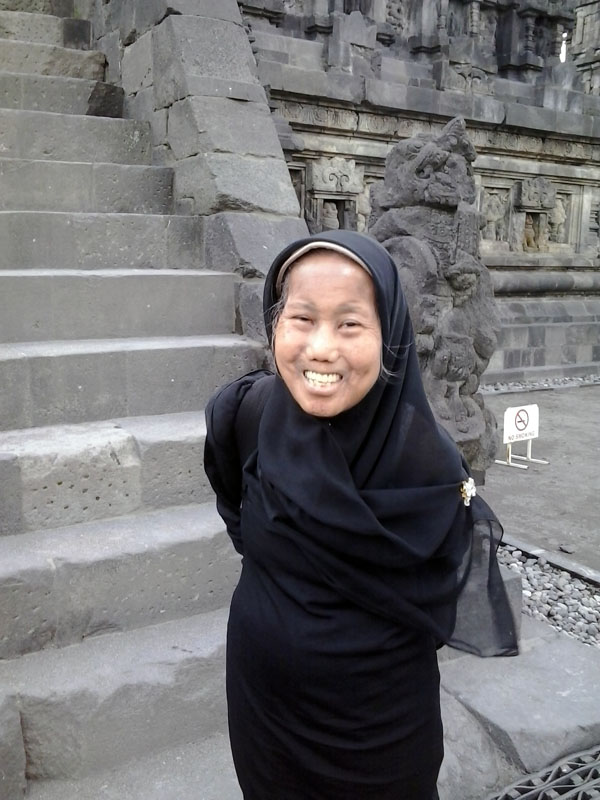 My mother was so full of life.
So, that's the story of my computer-related obsessive-compulsive disorder. It's weird. And yes, I am a very quirky person (even my beloved wife is still trying to understand me). But at least I'm happy my quirk was useful to my mother.
So what are your computer-related OCDs?