First post, by lowenz
Question about Pariah, playing with "Effects" (shaders) on (and of course dgVoodoo2).
Why in the video cutscene (XBox one?) the communication tower level "big blue light core" (?) has a powerful bloom and in game it's not there?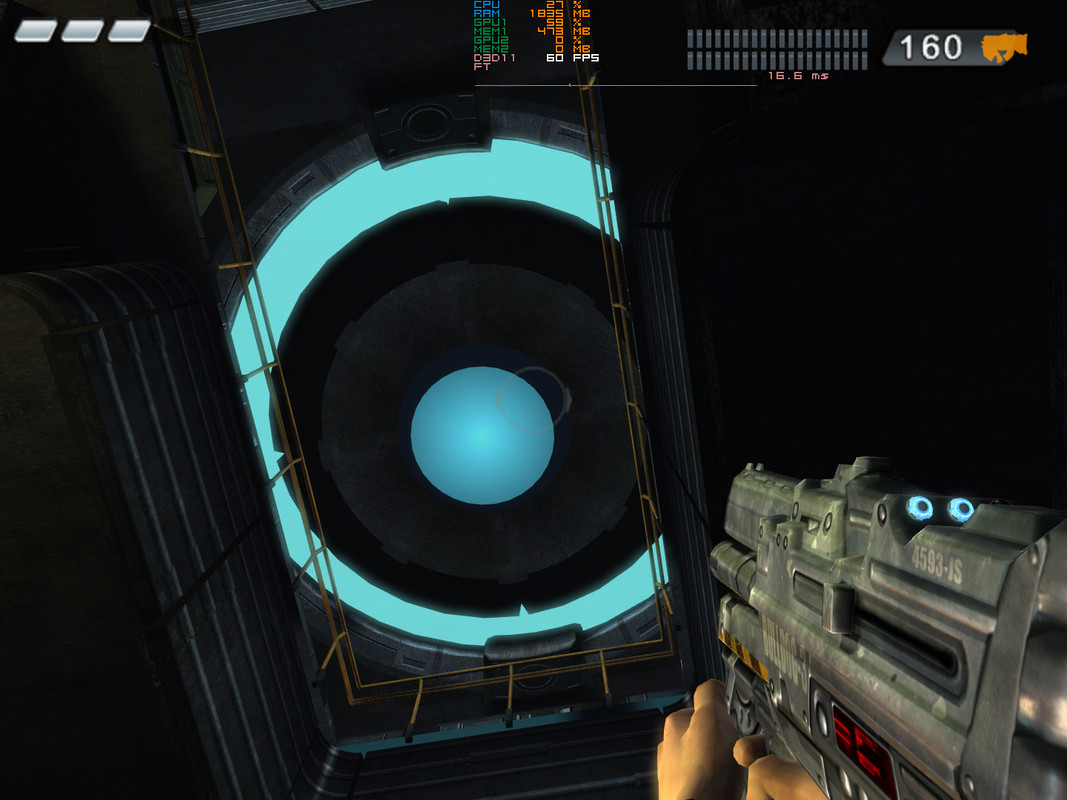 You can see the bloom applied to the "halo" but not to the core.
Shading issue or cutted feature in the PC release?