First post, by Einherje
I unboxed a copy of "Warlords: Darklords Rising" yesterday and it suddenly hit me how wholesome buying a new game could feel back then. Don't get me wrong, GoG and Steam etc. are great platforms for convenience - I just miss the touch printed assets bring to the experience of owning a game.
I love having the opportunity to read a manual back to back and get an understanding of why the game was made as well as an in-depth description of its systems.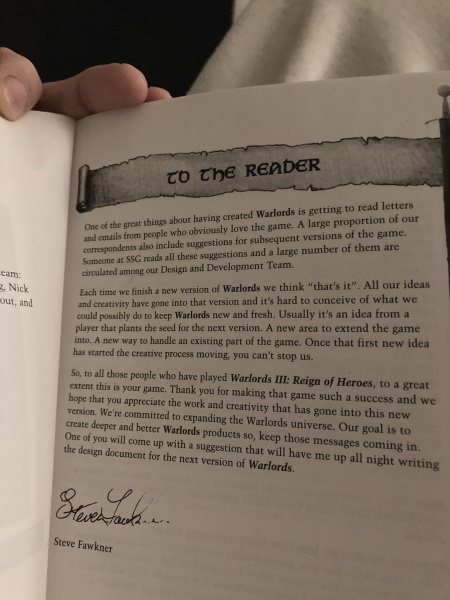 What's your favorite manual?